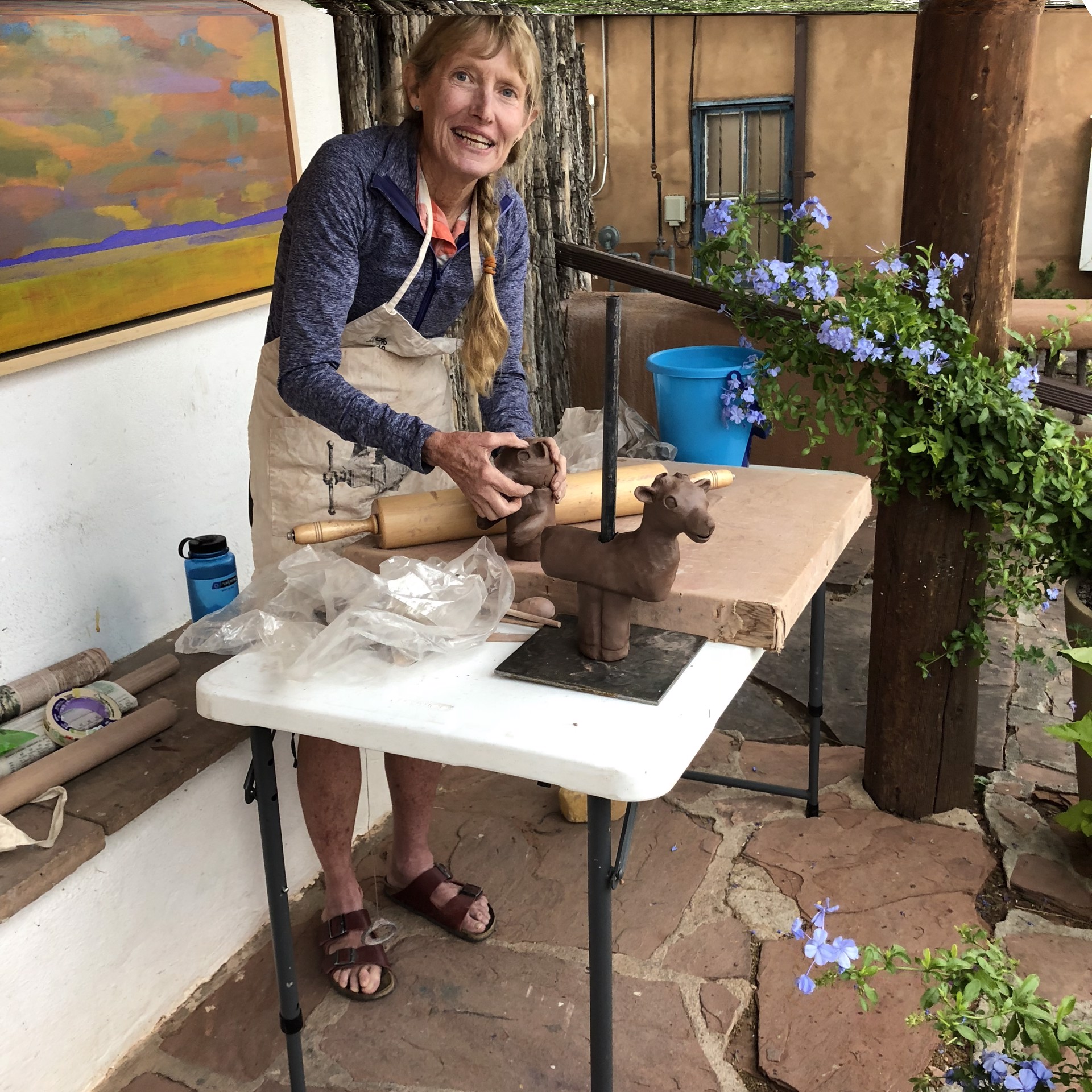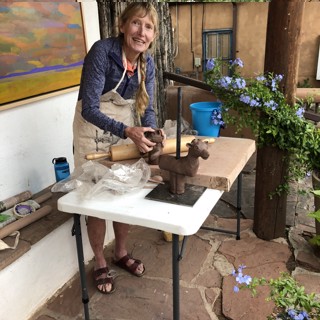 Molly Heizer: Native and Natural.
Serious Whimsy Considered a significant contributor to American folk art Molly Heizer creates ceramic sculptures which pay creative homage to the symbols and characters found in Native American history. Her exploration of the Southwest's high desert country has led her to a captivating fascination with ancient Indian cultures and their long-held spiritual beliefs. Molly has researched the native civilizations and studied their one-of-a-kind rock art along with the creative displays of their descendants, the Pueblo Indians.
These clay kachinas and animals have been Molly's life's work. Her collection, which spans over 40 years, has been so pure of intent and execution that it is considered a contribution to the American Folk Art movement.
Ancient Native American art has always told a story – it has been a creative and oft-beautiful means of expression and communication. Similarly, Molly's present-day interpretations of the ancient art tell a story. The artist creates folk animals, adorned with designs of the Southwest. She also crafts Kachinas, which she often turns into totem poles that can range from two to ten feet in height. Each figure on Molly's totems tells a wise and whimsical story of animal unity and symbolism, hand-written on these works of art.
Molly Heizer Teaches Us to Enjoy Life & to Protect the Earth The stories teach the viewer many things, whether it's to remember to enjoy the simple things in life or to always protect the sacred earth. Molly's ultimate goal, however, is to put a smile on the viewer's face – to bring the viewer as much joy through experiencing the final version of her craft as she experiences during the creation process.
She works in her home studio, located at 10,000 feet on the backside of the Aspen Mountain Ski Area, and one can imagine that the natural beauty surrounding her studio is an ever-flowing source of inspiration. "The fun comes not only in creating the one-of-a-kind sculptures, but also in learning about the animals and Kachinas. I hope my pieces put a smile on your face like they do mine," says Molly.Molly's life journey has contributed uniquely to her present day craft. She studied archeology, took ceramic classes and was a member of the ski patrol. Specifically, her love of nature and ancient cultures has greatly contributed to her sculptural works, and we are thrilled to celebrate 25 years and counting with Molly Heizer at Canyon Road Contemporary Art.
Read More