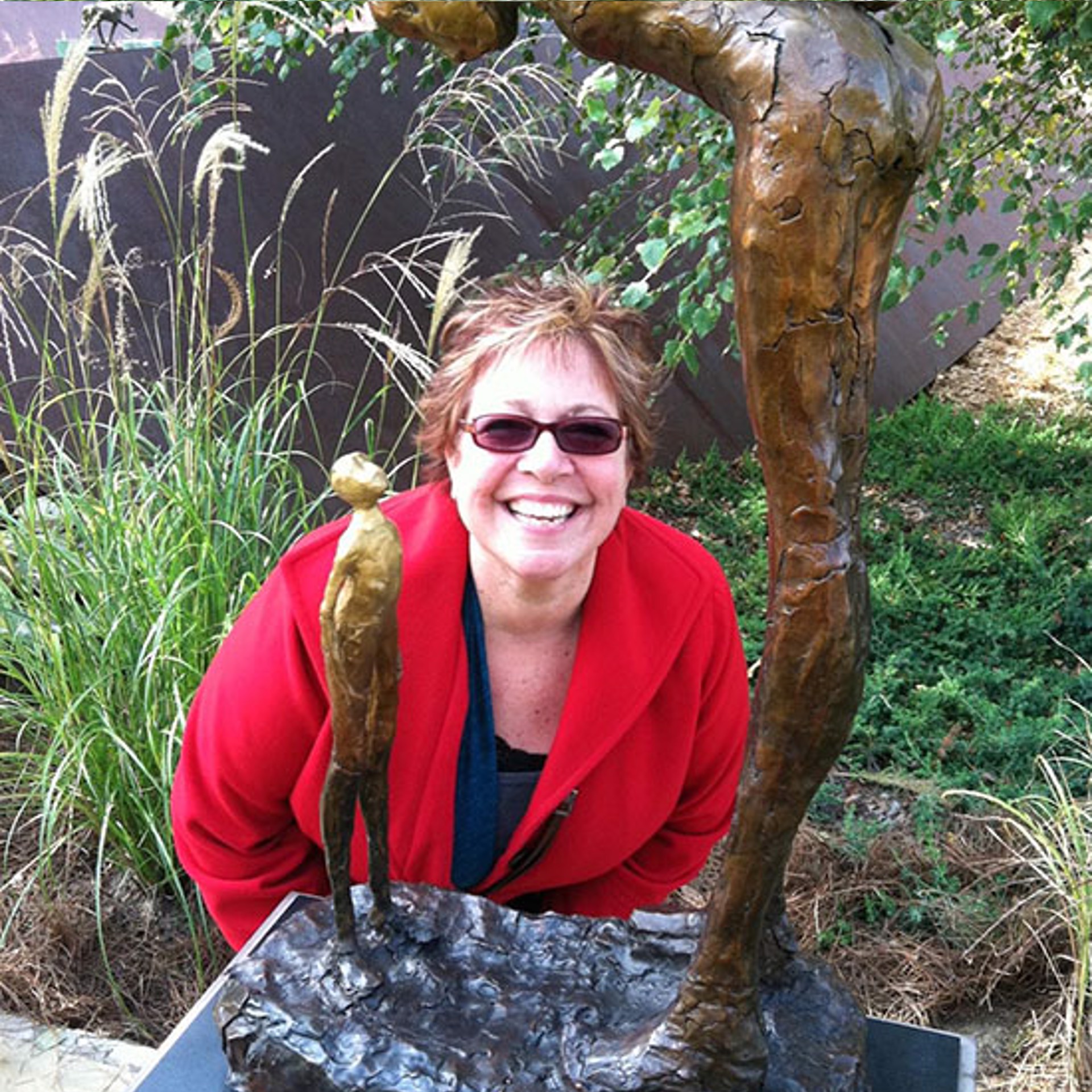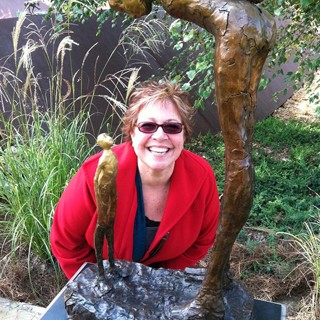 Sculptor Lorri Acott has been in pursuit of expressions of love and healing, creating an emotional message that is embodied with clarity and empathy in her graceful, reaching figures.
Lorri has a way of distilling powerful emotional epiphanies we all experience, and provides a beautiful service of healing as she explores the full spectrum of our emotional playing fields.
Sculpting long-legged figures and animals that reflect intimate moments in our lives, a feeling, an interaction, a realization; simplified, without the details of faces or clothing, they rely on our innate understanding of human gesture to inform us. Her impressionistic figurative sculptures reside in private and public collections throughout the US and abroad. A favorite of collectors and critics alike, Lorri's work receives a powerful emotional response wherever it is placed.
Living in the mountains of Colorado, she has found the ideal place to nurture her creative spirit. Her work reaches for the universal in our innermost beings as it explores and examines the question of our existence. Her elongated figures seem to reach a bit taller and bend to examine a bit more thoughtfully. A mixture of heart-warming whimsy and a deep understanding of our feelings make Lorri's work approachable and intimate.
As the co-founder of Dream Big Studios, a company specializing in the creation of large-scale artwork for both corporate and public collections worldwide, Lorri helps to realize the potential of the works of other sculptors.
As for her own work, Lorri's most recent public art installations include: "Who Rescued Who" for Hobbs, New Mexico, "First Love" and "Arc of Peace" installed in Little Rock, AR, 11ft "Conversation with Myself" for the Fort Collins Museum of Discovery, And the 12ft "Peace" for the Geller Center in Fort Collins, CO. "Peace" was selected by The Michigan ACLU as art to change the world in 2014 and was honored by the World Citizens Artists organization in 2015.
Read More