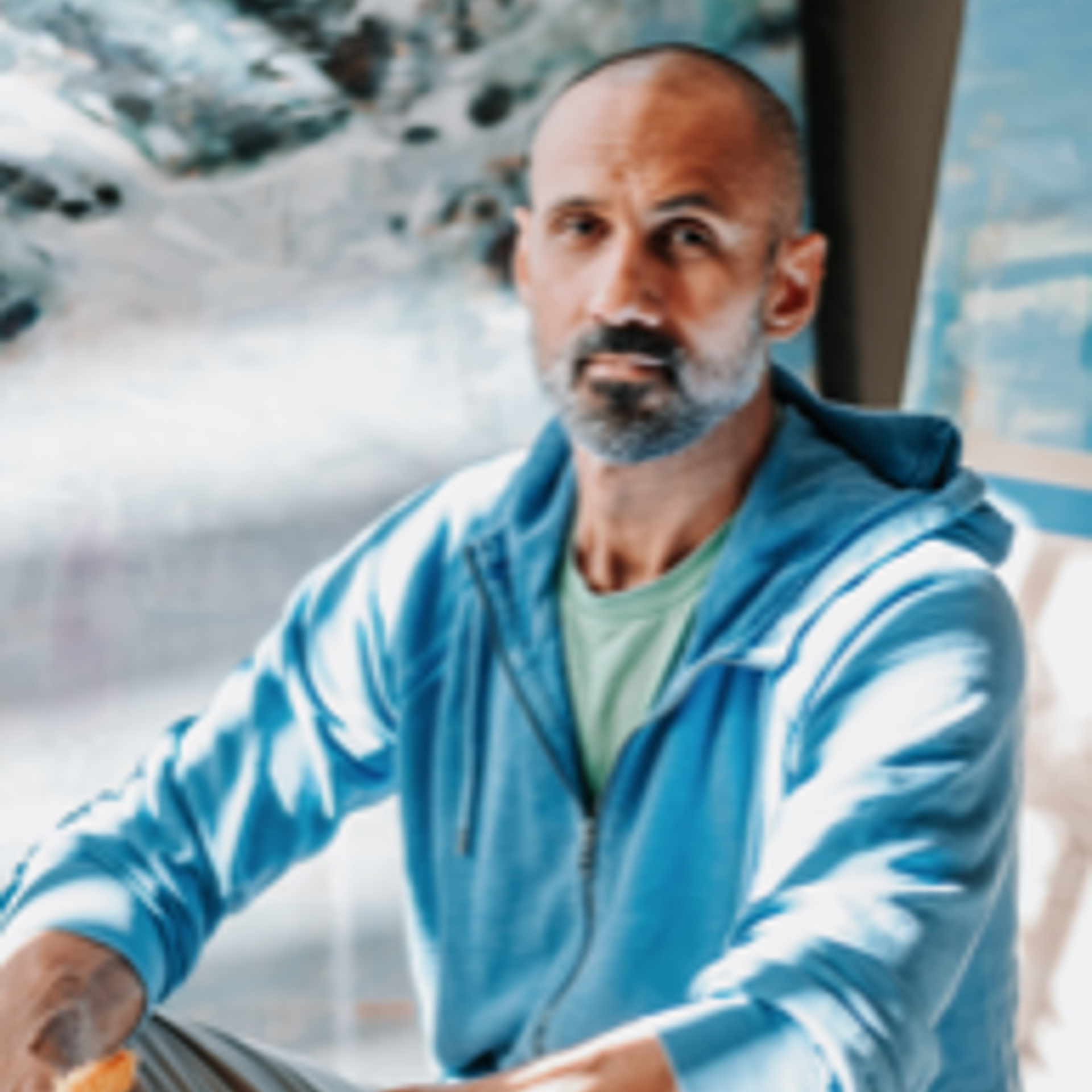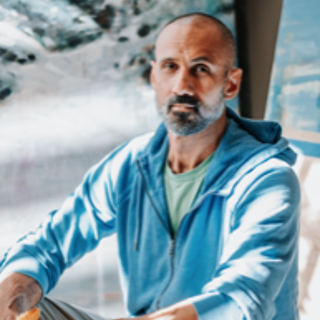 James Ayers
(b. 1969, Boston, MA) is an American contemporary figurative and landscape painter. He graduated from the Rhode Island School of Design in 1991. His passion for travel has brought him to many parts of the world. From Native America to urban America, Africa's Great Rift Valley to numerous European countries. Most of his previous paintings have been of indigenous people and their lifeways, however, Ayers' new work is inspired by the landscape, urbanscape, and portrait.
Years of exploration and observation have allowed James' new art to be experimental, contemporary, and rooted in his formal training techniques. Through the process of connecting with the subject matter, he aims to make an emotional connection and convey that connection on the canvas.
"It's the act of creating a painting that excites me, scraping, pushing, and pulling the paint on the canvas. I really like seeing people get lost in those textures and layers as if they're daydreaming."
Since the mid-1990s, Ayers has worked as a fine artist and has traveled the globe with an inspirational outlook on beauty and culture. Ayers maintains a studio in N. Scottsdale, AZ, and regularly participates in gallery shows and art events earning numerous awards and accolades. His work is featured in several American museum collections.
James is often asked about his heritage. He was adopted by a Greek-American family, he is a mixture of German, Welsh, and African American, perhaps setting the stage for his unique versatility and world perspective.
James Ayers works in oils, layering thick impasto paint with palette knives, brushes, and brayer rollers. To give depth and movement to the image, he uses techniques such as scumbling (dragging paint with a brush across the canvas), sgraffito (scratching out wet paint to expose the underpaint colors), splattering, and intentional drips of paint. Ayers often applies graphite and crayon atop the finished work to amplify the visual impact.
The secret to his work, though, is the balance of planning and execution with a playful openness to unconventional approaches. All colors, shapes, and textures have a purpose and work together to create something intentional. Leave out something critical, and a piece falls flat. Add something extraneous, and the viewing becomes an inauthentic experience. Ultimately it's the unrestrained freedom that allows Ayers to elevate his paintings with energy and spirit.
Read More