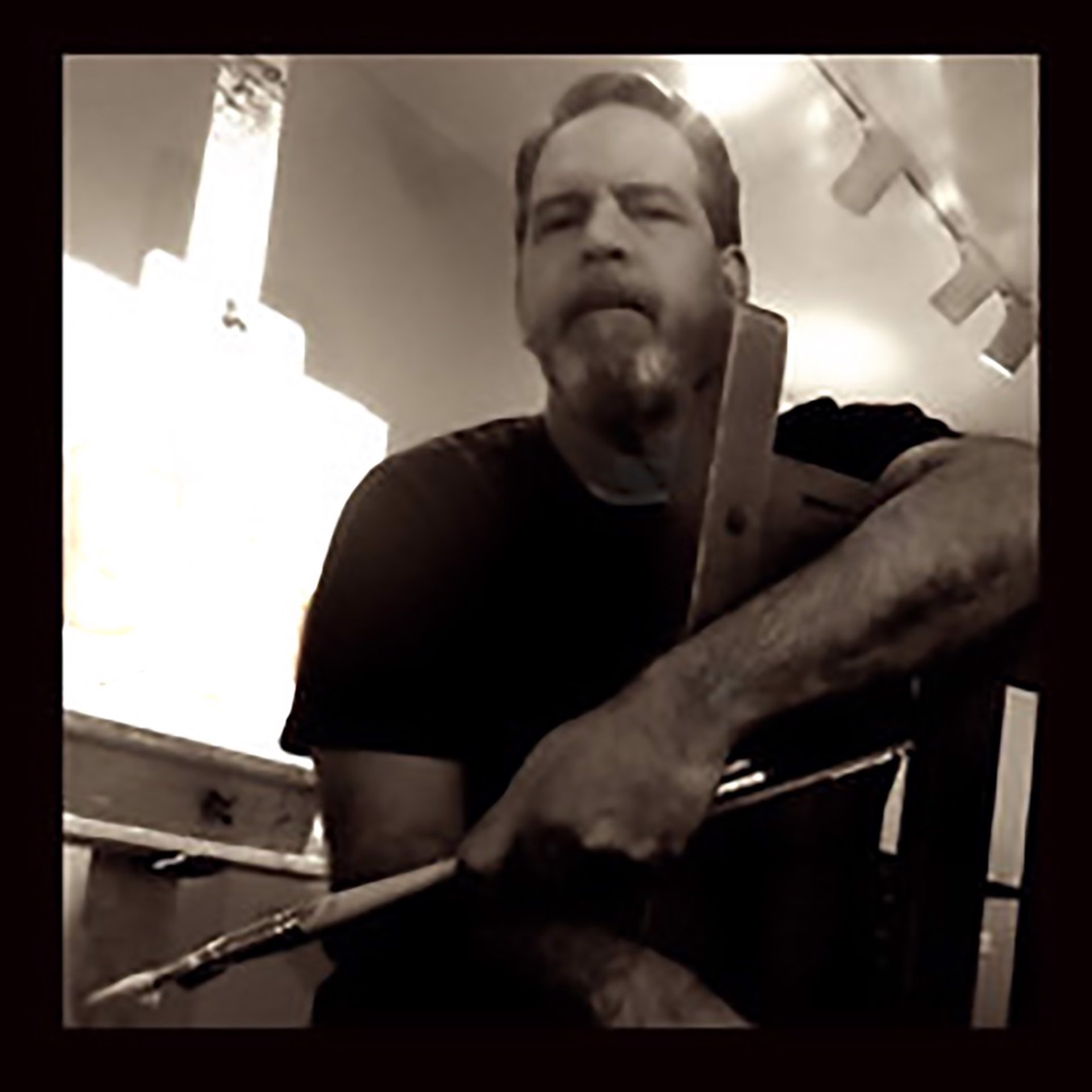 Skol grew up in New York City. He attended the School of Visual Arts in the late 1970s and early 1980s where he studied with contemporary working artists including Don Eddy, Leigh Behnke, Ross Bleckner and many others. During this time Skol was a studio assistant for Freya Hansell, Marilyn Minter, Hale Gurland and Max Coyer. He also studied at The Printmaking Workshop with Robert Blackburn.

His work has been widely exhibited and collected in the Untied States and abroad. His work resides in the permanent collections of several museums including the Albuquerque Museum (NM), The Springfield Museum of Art (MA), The Knoxville Museum (TN), The Longview Museum of Fine Art (TX), and The Museum of the Southwest (TX).

Skol has lived and worked in Santa Fe, NM since 1990. Throughout his career he worked and lived in New York City, Los Angeles and San Francisco.
Artist Statement
The "veil of memory", as Thomas Cole described, has been a key component of my work, incorporating the "patina" of time on memory and exploring the internal and external landscape at the point at which they meet.
While the works are inspired by specific places, they are informed by an emotional response to light and atmosphere. They are meant as evocation rather than transcription of place.
Images devoid of human impact and activity allow the viewer to place themselves directly in relationship to place on a personal level and provides space to insert one's own memories, emotions and stories into the work, thereby personalizing the universal.
Read More