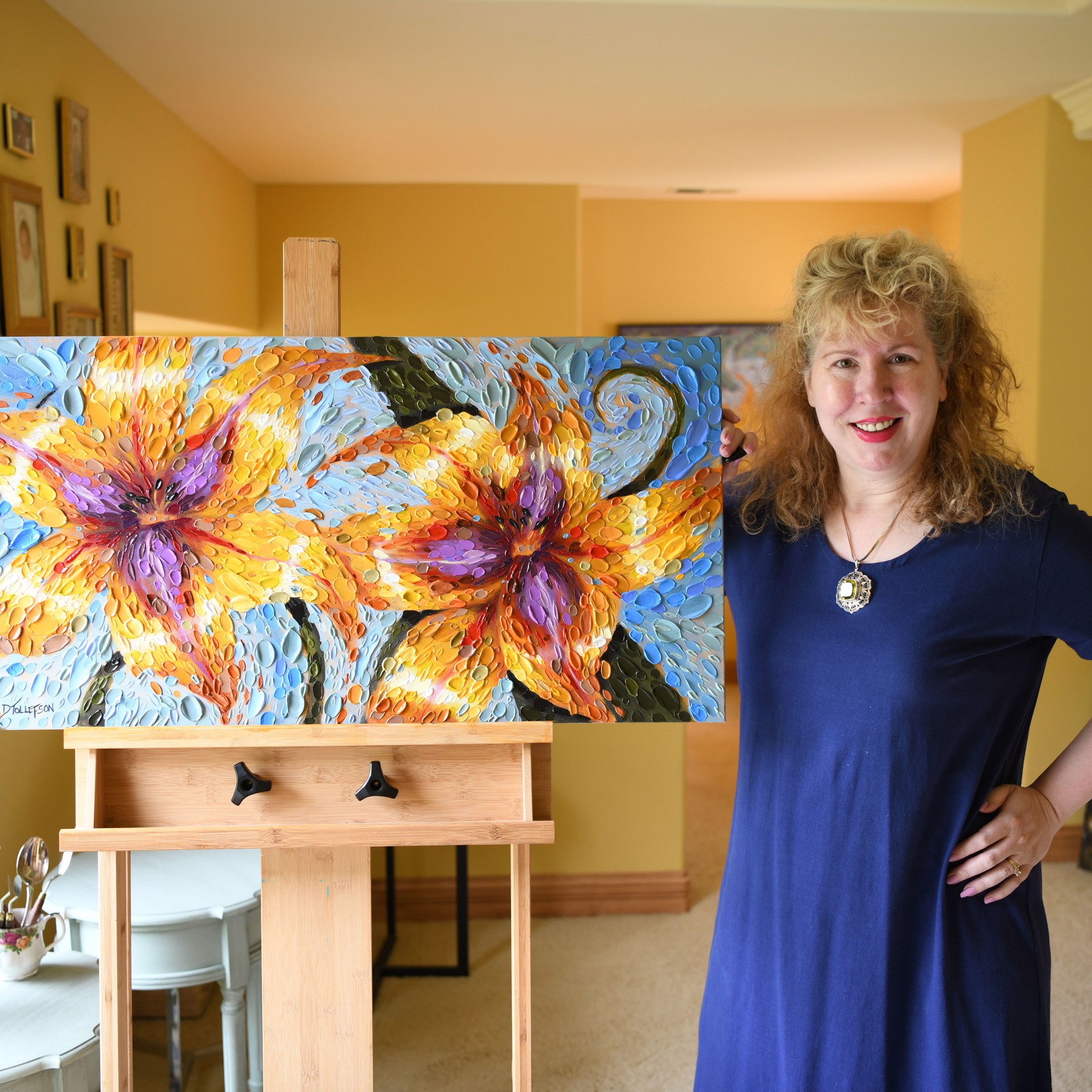 Dena Tollefson is an American artist whose bold contemporary oil paintings focus on joyful use of color, texture and movement.
Dena Tollefson, born 1965, is a full-time, professional artist. Tollefson graduated from Iowa State University in 1988 and lived in Dallas Texas before returning to Iowa in 1991 where she developed her unique, highly textured oil painting style. She lives in Cedar Rapids, Iowa with her husband and family.
Her "Daubism" body of work is a unique process she developed, where "daubs" of individually mixed oil paint are applied with a palette knife. The largest daubs are applied with a serving spoon, allowing ridges of paint which catch the light and appear to dance and scintillate as the viewer moves past the painting. Tollefson's work focuses on botanicals, ponds and skies. Her work is highly tactile.
Dena Tollefson's paintings are in the permanent collection of the Cedar Rapids Museum of Art. Tollefson completed a set of 4 commissioned paintings for the CEO of Starcom MediaVest in downtown Chicago. Her work hangs publicly and in private collections throughout the US. She has exhibited in juried shows in Texas, New York, California and Georgia and has won awards at the national and local level, as addition to participating in 21 gallery group shows. She is a member of Allied Artists of America and the Oil Painters of America.
Read More