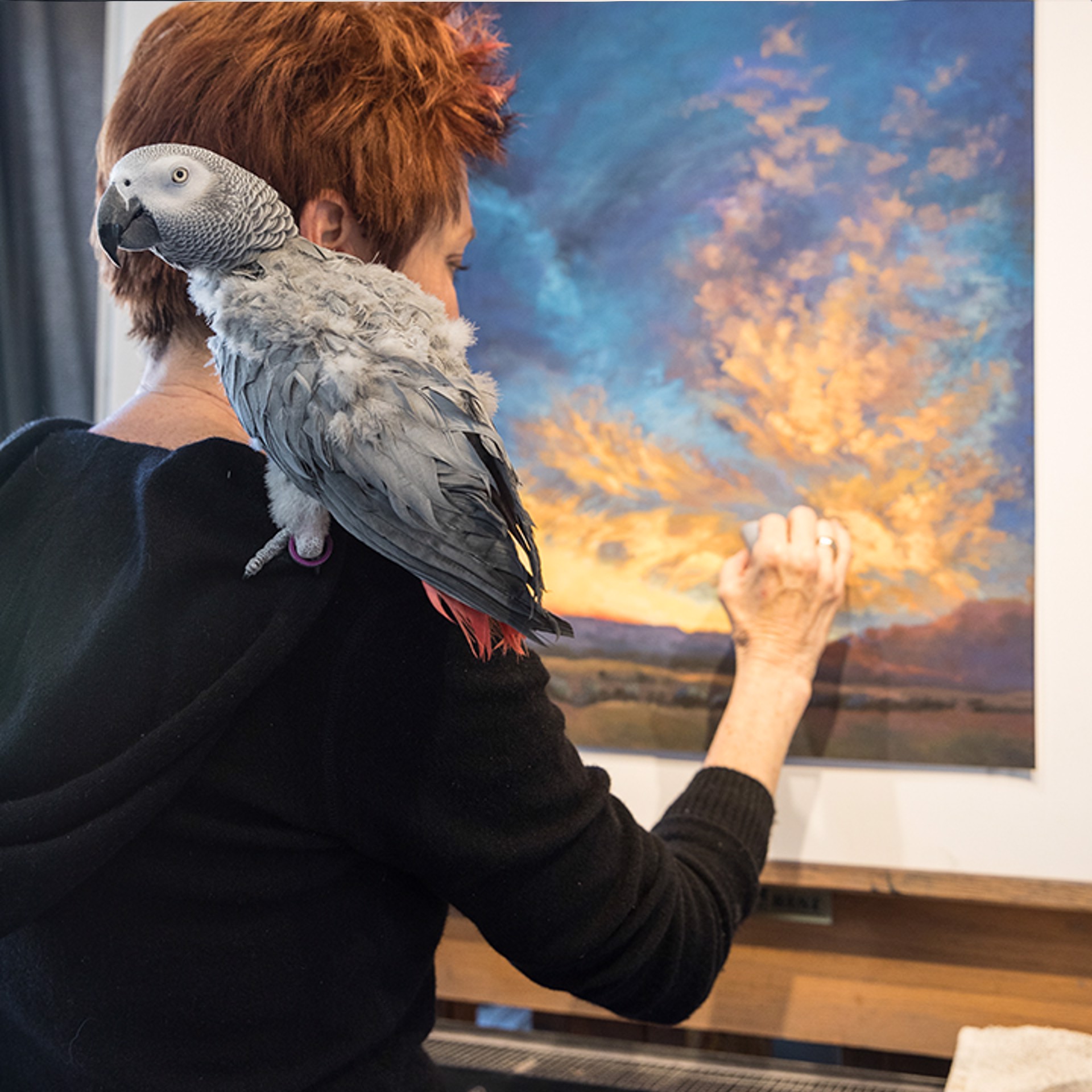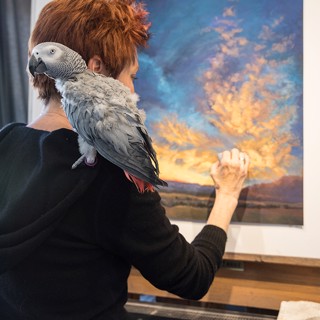 Landscape artist Tobi Clement lives in Santa Fe, New Mexico surrounded by the expansive landscape and stunning skies of the Southwest. For Tobi there is a soul-grabbing intensity in the colors of the sky and an alluring mystery to the light during twilight. She senses the magic in this in-between time when the light of day merges with the dark of night.
For the Scottish, twilight, or as they say "twylicht" or half-light, is the in-between time when the light of day merges with the dark of night. Throughout history and across many cultures, myths declare this special time to be a brief but potent time for magic when one can cross the elusive border dividing the mundane world from supernatural realms.
Spellbound by myth, Tobi attempts to capture the dynamic in-between time when light and dark meet. Their dynamic interlude summons up the breathtaking panoramas witnessed in the skies of the Southwest.
2018 Southwest Art Magazine - recognized as Artist to Watch
Santa Fean Magazine June/July Arts issue Featured Artist
Canyon Road Contemporary Art Gallery representation - Santa Fe, New Mexico.
2019 Pratiques des Arts, an annual French pastel art magazine interviewed Tobi for an eight-page editorial and featured her pastel painting "Can I Tempt You?" on the cover.
2020 Pastel Journal a two-part article for the Skill Builders section discusses the importance of understanding the variety of pastel materials.
August issue 2020, reviewed brands of pastel papers.
October issue 2020, reviewed pastel brands.
Plein Air Magazine 6 page article for the Elements section, November issue 2020, demonstrated Tobi's approach to painting skies.
2022 Pastels du Monde au Féminin, France
May 5- June 12 Montluçon, France
Tobi, one of fourteen American Pastel Artists is invited to participate in a special exhibition honoring women pastellists. The show will feature American women pastellists in the historical Orangerie of the Castle of La Louvière, along with an exhibition of 30 other women pastellists from around Europe.
Accomplishments:
2019 Signature Member status, PAPNM (Plein Air Painters of NM)
2019 Signature Member status, PSNM (Pastel Society of NM)
2018 Signature Member status, NWPS (Northwest Pastel Society)
Read More