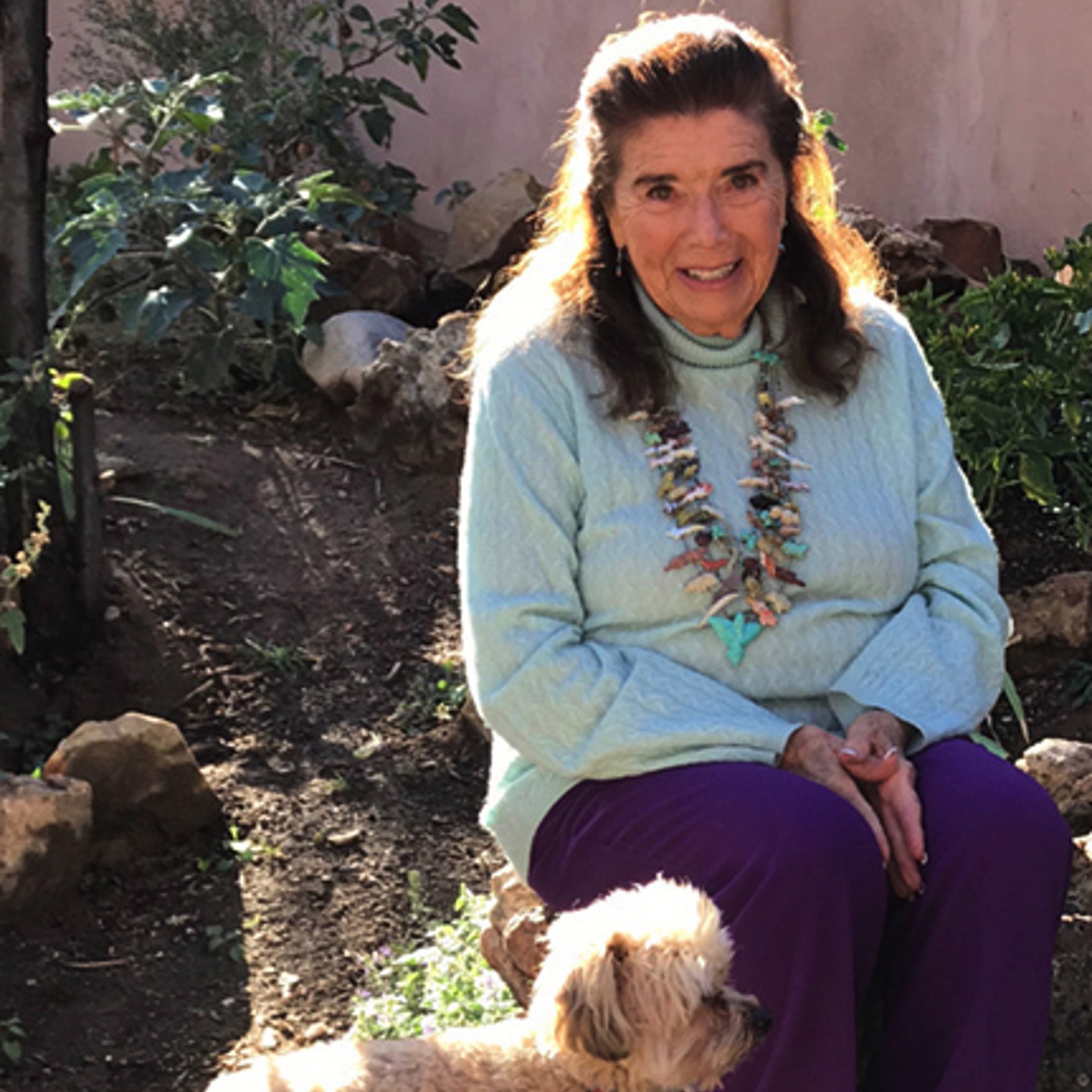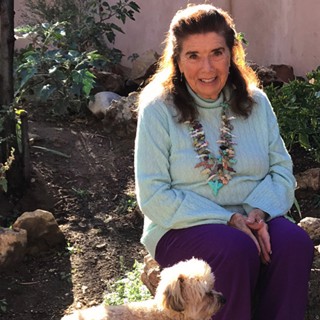 "My paintings are wonderful fantasies about how the land and the sky feel to me. It is also about a state of mind, a feeling of joy, of being one with the universe. I love to play while I paint. I love to make people smile. I'm passionate about the landscape and render it in depth and vibrancy of color."
Biography
Phyllis Kapp's ecstatic watercolors never fail to elevate and inspire. Collectors and newcomers alike love the spontaneity and sheer joyfulness of her landscapes, paintings that transform the Southwest into a wonderland of myriad colors.
Phyllis is indisputably the Southwest's most delightful watercolorist, her dreamlike landscapes are instantly recognizable and adored by her collectors and fans. People return year-after-year to experience her work and to renew their friendship with her. New visitors are amazed that she can achieve such depth and vibrancy of color with watercolor, a medium that is perfectly suited to her spontaneous, daring approach. Never one to accept restrictions, Phyllis paints the world as she sees it. "My paintings are wonderful fantasies," she says, "about how the land and the sky feel to me.
Excursions into plein air painting have added a dimension of realism to some of Kapp's work. On numerous trips to Abiquiu, Phyllis has absorbed the landscape of Northern New Mexico and the resulting paintings have an additional charm. Her status as one of the state's finest landscape painters has been recognized by the Albuquerque Museum, which included a number of her paintings in its 'Landscapes of New Mexico' show in July 2001.
"I learned to paint in a garden," reminisces Kapp, remembering her upbringing in Chicago. Born in that city, she loved spending time in River Park near her home, saying with a laugh, "I almost lived there." She eventually attended the Art Institute of Chicago and Cornell University, majoring in art and botany.
Marriage and family (Kapp has four children) occupied the artist's days before she returned to painting full time. In 1984, she moved to Santa Fe and established a studio on Canyon Road. That studio soon evolved into Waxlander Gallery, for which she used her maiden name. After growing Waxlander Gallery into a dynamic force for 32 years, Kapp closed the gallery November 2017.
Kapp is widely acknowledged as one of the foremost interpreters of the southwestern landscape. She rediscovers her joy on each painting excursion and makes these frequently in the Ghost Ranch area. This unusual region near Abiquiu with its dramatic cliffs and colors has been one of Kapp's primary sources of inspiration for the past 15 years. She also draws on terrain in the entire four corners region in travels through Utah, Colorado and Arizona.
Read More