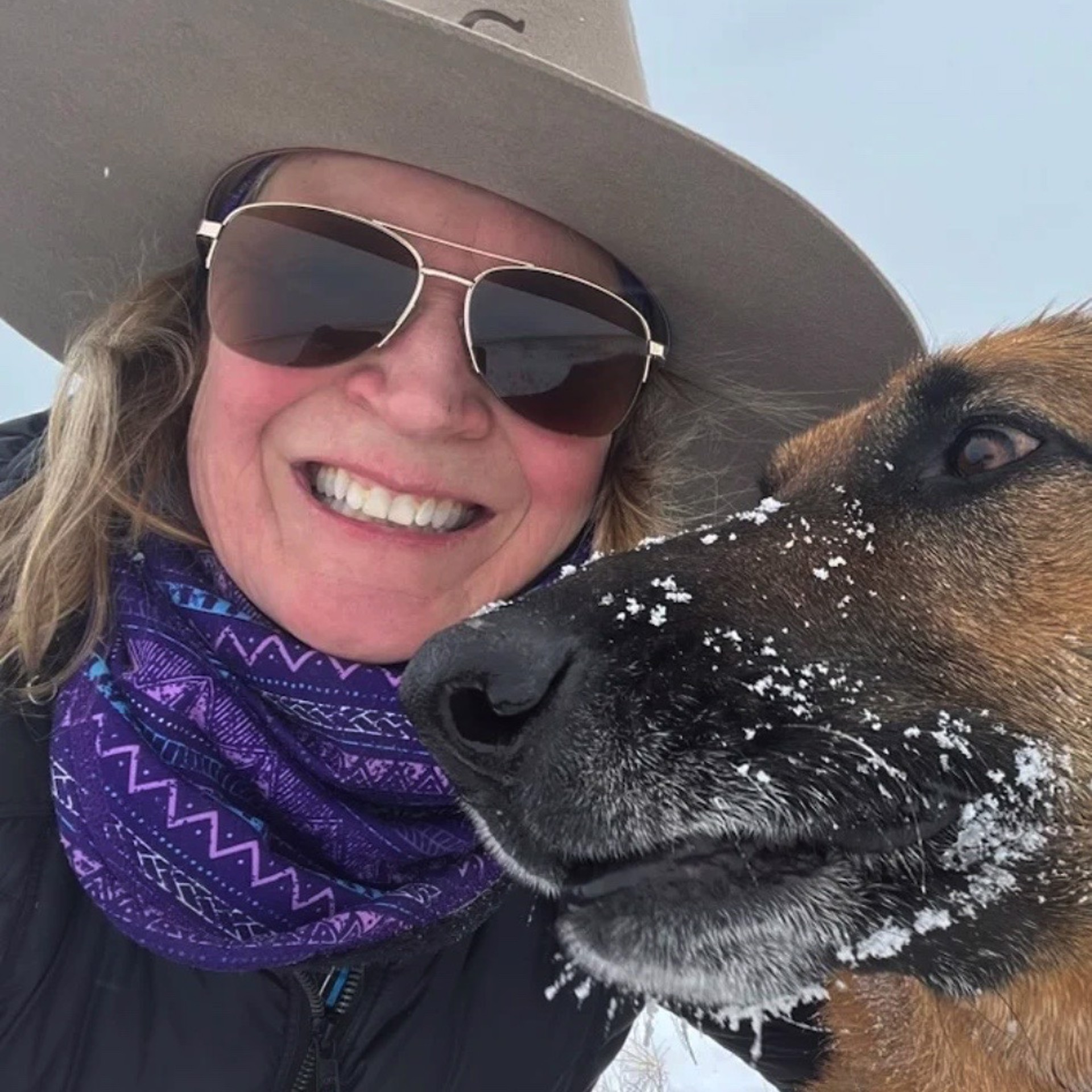 Mary Leslie is a contemporary wildlife and western artist, who incorporates a touch of magical realism to convey her own sense of awe, the intelligence, and oftentimes whimsical nature of her subjects.
Born in the Midwest, raised in North Georgia, Mary spent a lifetime finding her way back to her beloved West and now resides with her husband, Richard, and their menagerie of donkeys, horses and dogs on their ranch in beautiful Westcliffe Colorado. Her larger-than-life paintings pay homage to the animals and West she loves and has built her life around.
A self-taught artist, Mary's professional art career began with a small mural for a family member. This grew into a 20-year career painting murals in the South and across the country. Eventually Mary moved from murals to more fine art and she has never looked back.
Mary's focus on animals and wildlife stems from her lifelong love of all God's creatures. "It's always my goal when painting animals to show emotion - I want to stir people to think about what's going on in the mind of this horse or fox or bear," Mary explains.
Along with many awards in art events and shows, Mary's work has been featured in Lake Oconee magazine and Atlanta Magazine, as well as the cover of Natural Awakenings Magazine. Mary's work has also been featured on TV shows such as HGTV and The Vampire Diaries.
Reclaimed Wood is often incorporated into the character and texture of Mary's paintings in their ultimate presentation. Mary's husband, Richard Hartman, prides himself on finding often historic remnants of the Old West, as they create the perfect harmony with Mary's paintings.
Read More