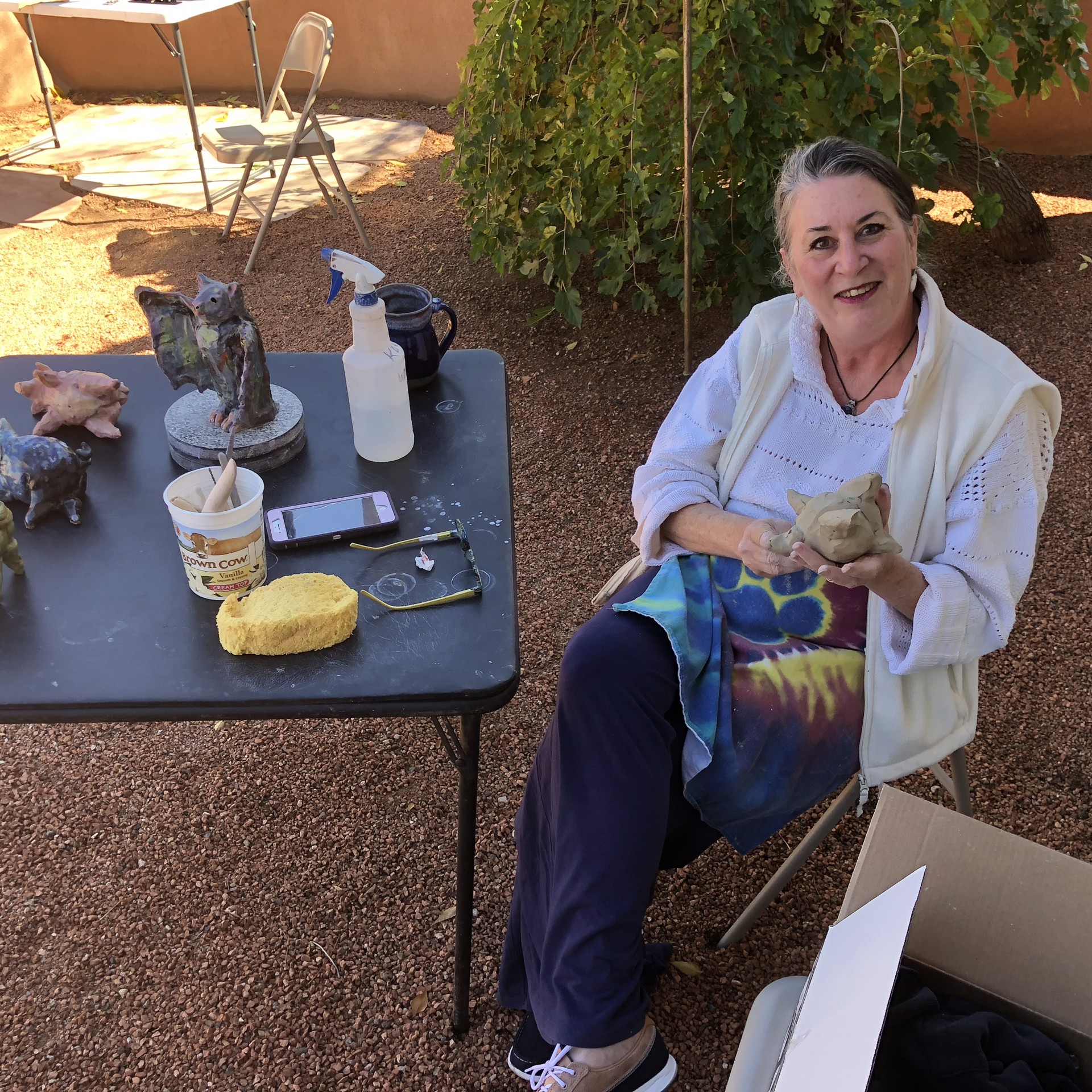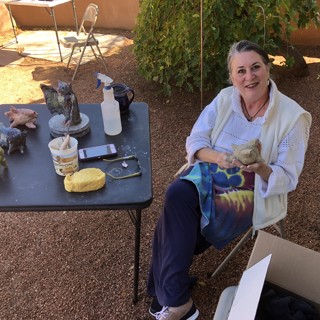 I have worked in various media throughout my life, studying painting and glass at the School of The Museum of Fine Art in Boston, as well as the Skowhegan School of Painting and Sculpture in Maine. My training held me accountable for honesty of purpose and demanded that I possess a truly critical eye toward the quality of my work - both necessary for a lifetime in art. I deal primarily with animals, secure in safe places, and am also intrigued by the concept of inanimate objects having feelings and an inner life.
In recent years my work has focused more on animals. They play such an important part in many of our lives, and I have always been drawn to them: the way they express themselves, their shapes, and the fact that they almost always forgive. The tactile nature of clay provides a great opportunity for expressive gesture, and I prefer to leave the evidence of my touch, moving quickly to maintain a sense of physicality and life breathing from my forms. I aim to have my sculptures convey the energy and essence of the subjects they represent.
In an uncertain and often scary world, I don't feel the need to be confrontational through artwork; I would rather encourage empathy as opposed to alienation.
My pieces are often fired repeatedly from high to lower temperatures, offering me a huge color palette to draw from and an increased depth and layering as a result. The process offers so many surprises: one never knows exactly what will come out of the kiln ~
Tom Collins of the Albuquerque Journal describes my animal miniatures and wall-hung pieces as "fast, loose and amazingly affecting evocations....The visible pressure of each finger stroke somehow has molded (Joseph's) visage and more importantly, his personality."
Read More